Michael Lee Craigo - Obituary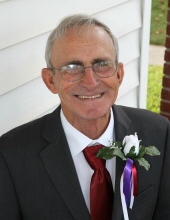 Michael Lee Craigo, 65, of Bowles Ridge went home to be with the Lord Monday, January 2, 2017 at C.A.M.C. Memorial following a long illness. He was a Christian and Pastor of the Marlaing Gospel Tabernacle in St. Albans. Through the years, he pastored several churches across the area. He was also a member of the Laborer's Union # 1353.

Born July 8, 1951, he was the son of the late John S. and "Babe" Craigo. In addition to his parents, he was preceded in death by a daughter, Angie Settle; and brothers, Tom and Jack Craigo.

He is survived by his wife, Joyce Craigo; his children, Jenny (Gary) Pauley of Kenna, Debby (Mark) Casto of Buffalo, and Tony (Meredith) Craigo of Pliny; brothers, Bill Craigo and Toney (Kay) Craigo, both of Red House; sister, Becky (Tip) King of Red House; grandchildren, Luke and Levi Craigo, and "one on the way", Gabrielle and Caleb Joyce, Chance and Dalton Jones, and Opie and Wyatt Pauley; sisters-in-law, Phyllis Craigo of Liberty, and Deanie Craigo of Red House; as well as several nieces, nephews, and extended family.

The family extends special thanks to all of the church family, neighbors, and friends, for all their love, prayers, and support.

Funeral service will be held at 2:00 P.M. Friday, January 6, 2017 at Raynes Funeral Home (Eleanor Chapel) with Pastors Buck Casto, Scott Casto, and David Erwin officiating. Burial will follow in Paradise Cemetery, Liberty. The family will receive friends Friday from 12:00 – 2:00 P.M. prior to the service at the Eleanor Chapel.